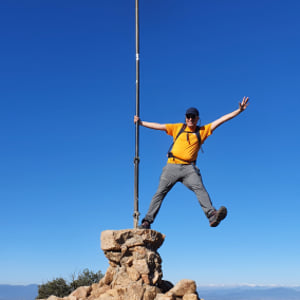 Daniel Valverde
Biography
I was born at Sant Feliu de Guíxols (Catalonia), where I grew up and spent my early years. When I was 18, I moved to Barcelona, where I attended the Universitat Autònoma de Barcelona. There I got a Bachelor and a PhD on Biochemistry and Molecular Biology.
Since I was a child I am interested in the natural world and photography. As soon as I could I bought my first analog compact camera and started taking images of the world. Lately I am specializing in nature photograph and historical sites.
You can buy my pictures in https://prime.500px.com/acrocephalus . If the picture you want is not available there, feel free to contact me.
Contact